Safety
Safety is very important in crowded places and by using re-usable and shatter resistant promotional cups, you can help preserve the safety of your customers. We can offer a huge variety of products from plastic re-usable wine glasses, larger half litre glasses or smaller beaker cups for children.
Incredibly popular for events at home, in the workplace, at licensed premises (where alcohol is sold) or with larger public gatherings. Use them to your advantage and get them printed with your own brand, company name and unique design.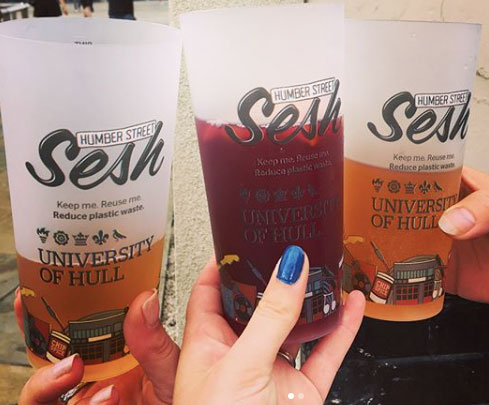 Our Customers

We Do Our Best to Make Our Customers Happy.
We have supplied many festivals, stadiums, arenas, and events with our re-usable Branded Cups. We supply Printed litre cups, half litre cups, 0.3 L cups and all other sizes of beakers and tumblers. We have supplied some great festivals and events large and small, as well as villages fairs, schools, and smaller local sports clubs.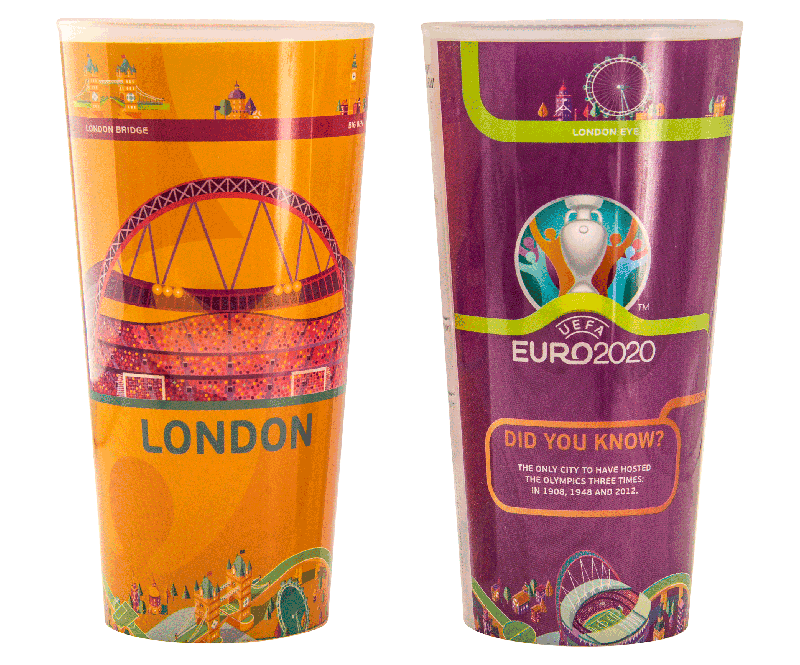 Cup Printing Options

We Help You Create Amazing Designs
Our Re-usable branded cups come in lots of different sizes, do not worry if you cannot see it on our shop just send us a message. We can print your custom design or logo on our cups or even design it for you if required. We can print one colour and full multi-colour wrap IML (in-mould label) or Digital printing. To ensure legal compliance at your Festival we also CE mark your cups.
Reduce Waste at Festivals
We Reduce the Amount of Waste at Events and Festivals.
Our cups are all re-usable, drastically reducing the amount of waste created using disposable plastic glasses.
In addition, our Deposit System drastically reduces the amount of waste and clean up times whilst increasing revenue!
For larger events we also offer a cup rental system. This is where we send you our cups to be used and then collect them at the end of the event where they can be washed, dried and stored until the next occasion.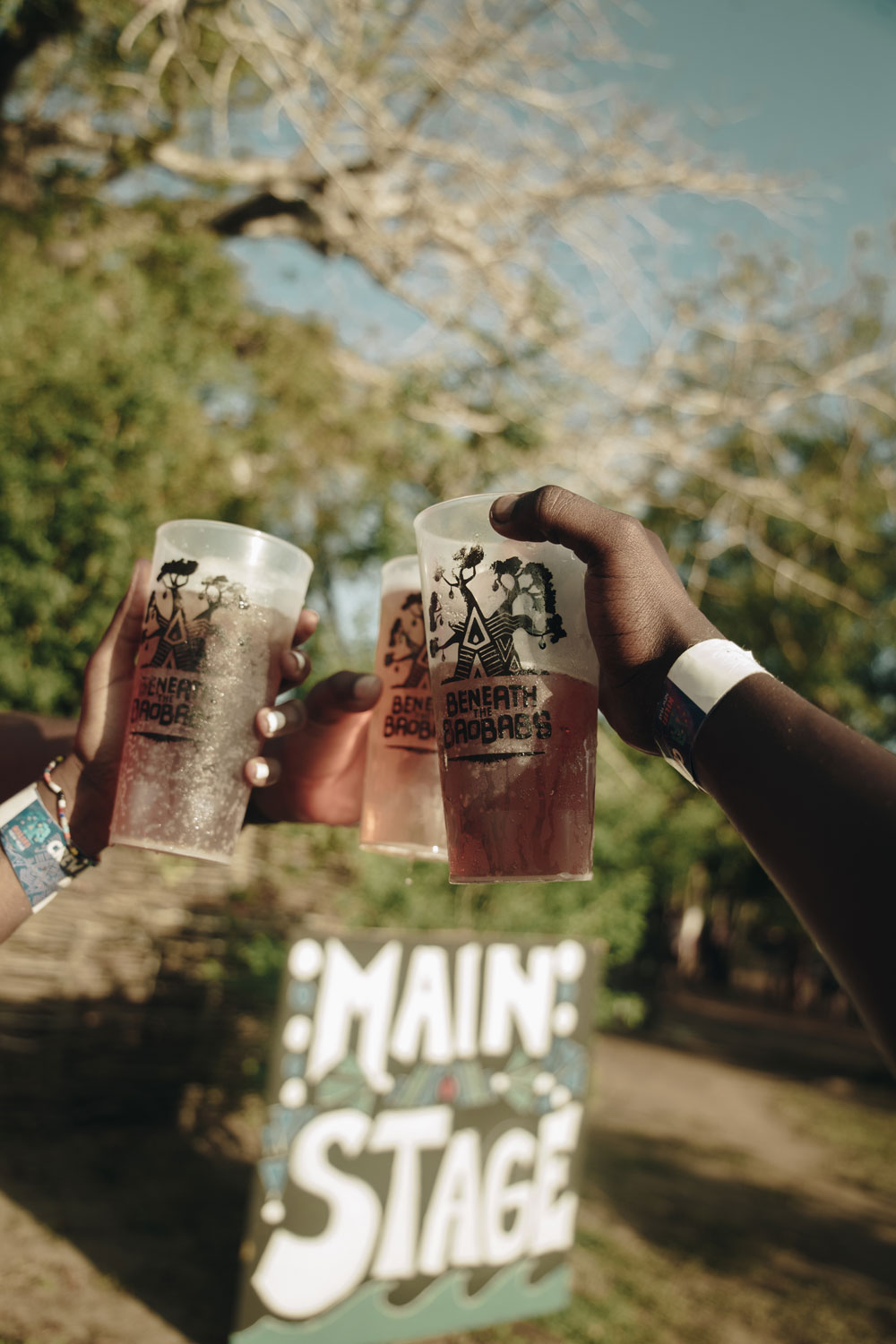 Stackable Cups with Handles
Reduce Queuing Times
Re-useable festival glasses with handles are a little more expensive to buy but can reduce queuing times as more glasses can be carried together without the use of a tray.

Our Cups are:
Rigid, Stackable and Shatter Resistant
Custom Printed with your Logo or Design
Save Money & Reduce Waste
Eco-alternative to Single Use Cups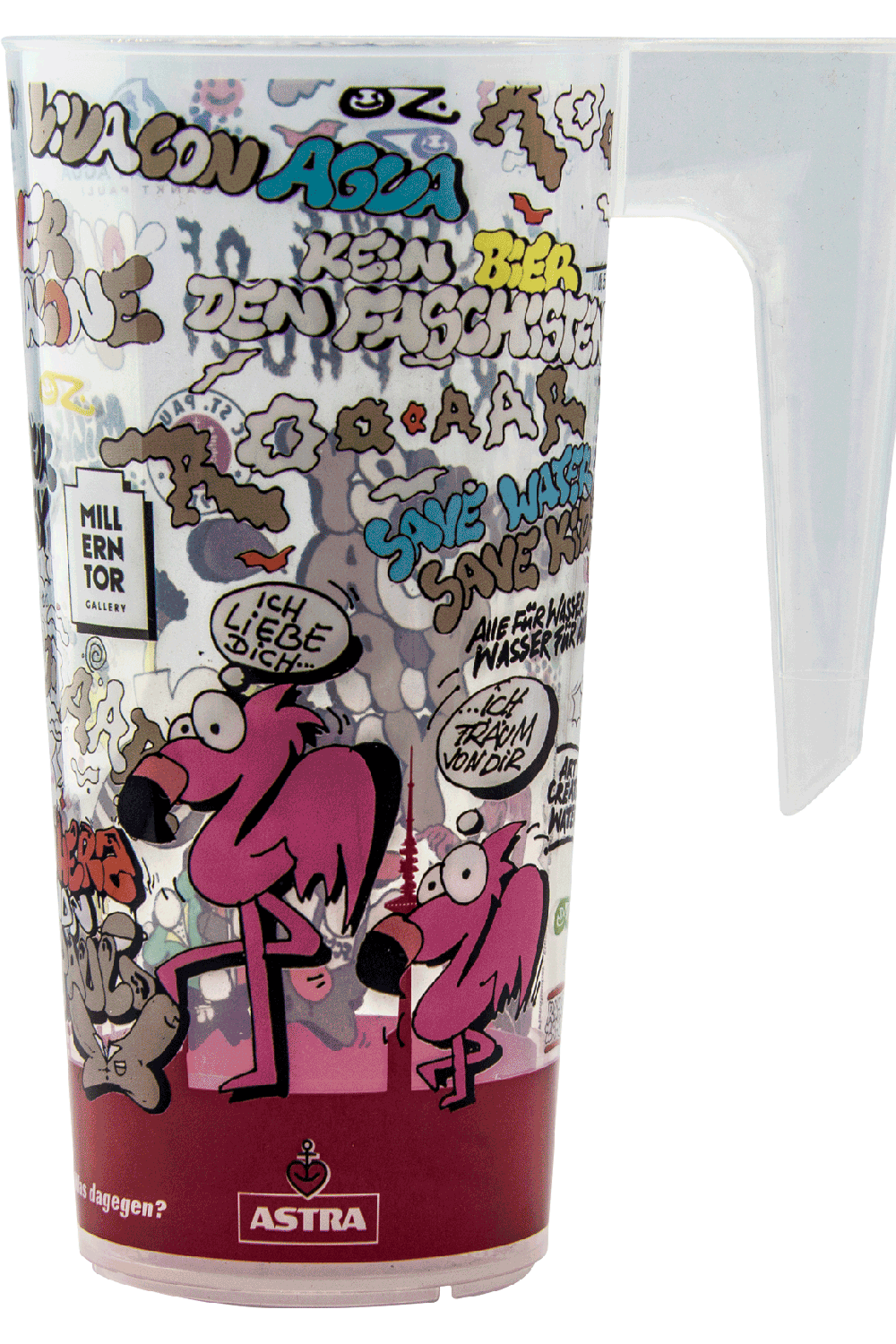 Visitor Attractions
We are not just for Festivals!
Our cups are not only suitable for Festivals but are great for stadiums, events, arenas, and visitor attractions.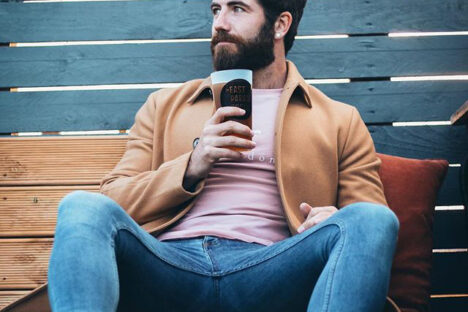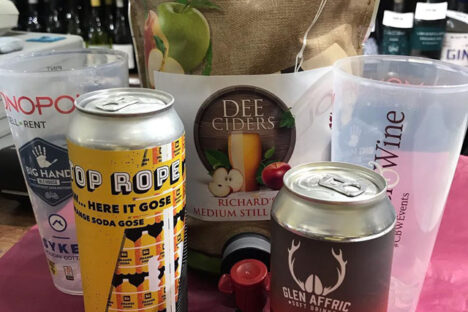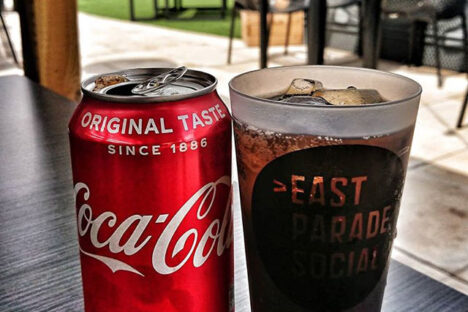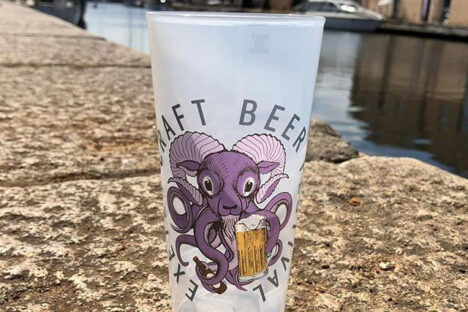 We are proud members of:
AFESC – www.afesc.org
Association of independent Festivals – www.aiforg.com
One Tree Planted – www.onetreeplanted.org